Book Talk with Dr. Darin Ingels
When:
August 25, 2018 @ 4:00 pm – 5:00 pm
2018-08-25T16:00:00-04:00
2018-08-25T17:00:00-04:00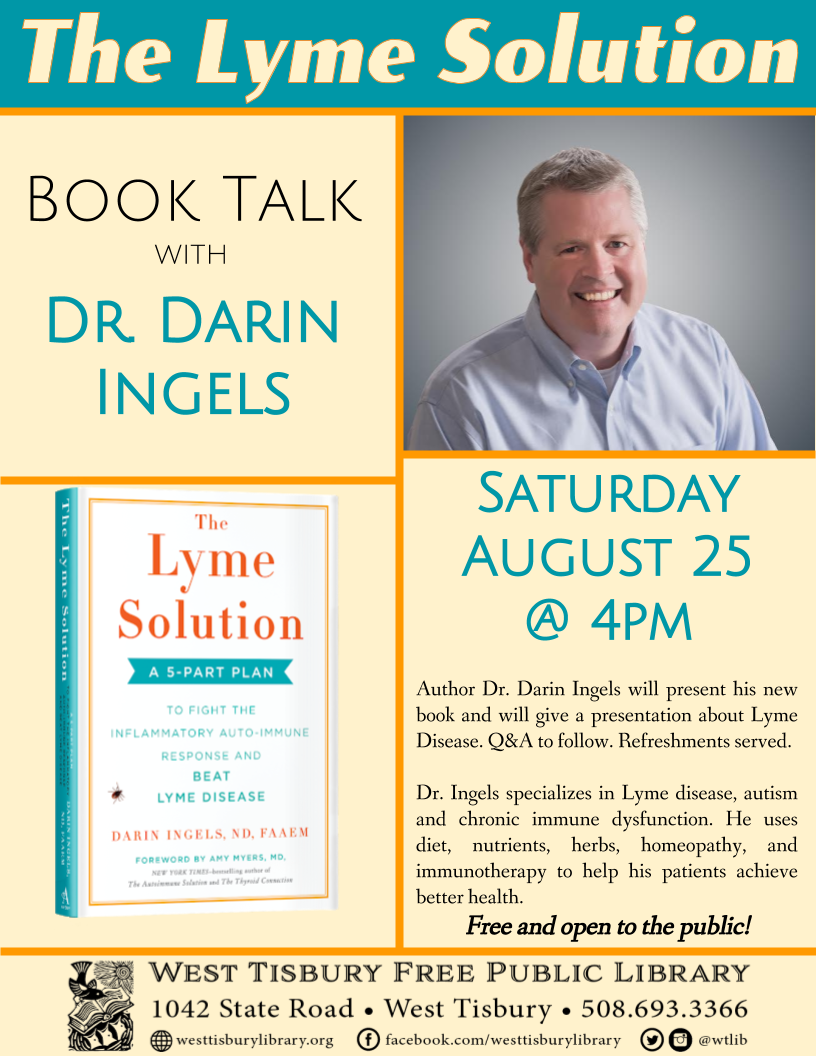 Book Talk with Dr. Darin Ingels: The Lyme Solution
Saturday, August 25 at 4:00 pm, the West Tisbury Library will host a book talk with author Dr. Darin Ingels in honor of his newly released book, The Lyme Solution: A 5-Part Plan to Fight the Inflammatory Autoimmune Response and Beat Lyme Disease, a comprehensive natural approach to treating Lyme. The talk will include a short presentation on Lyme Disease followed by Q&A with audience. Refreshments served. This event is free and open to the public.
Dr. Ingels is a respected leader in natural medicine with more than 28 years experience in the healthcare field. He is Board Certified in Integrated Pediatrics and a Fellow of the American Academy of Environmental Medicine. He specializes in Lyme disease, autism and chronic immune dysfunction. He uses diet, nutrients, herbs, homeopathy, and immunotherapy to help his patients achieve better health.