AT HOWES HOUSE AT THIS WEEK! Balance: Chi Kung, Yoga & Breath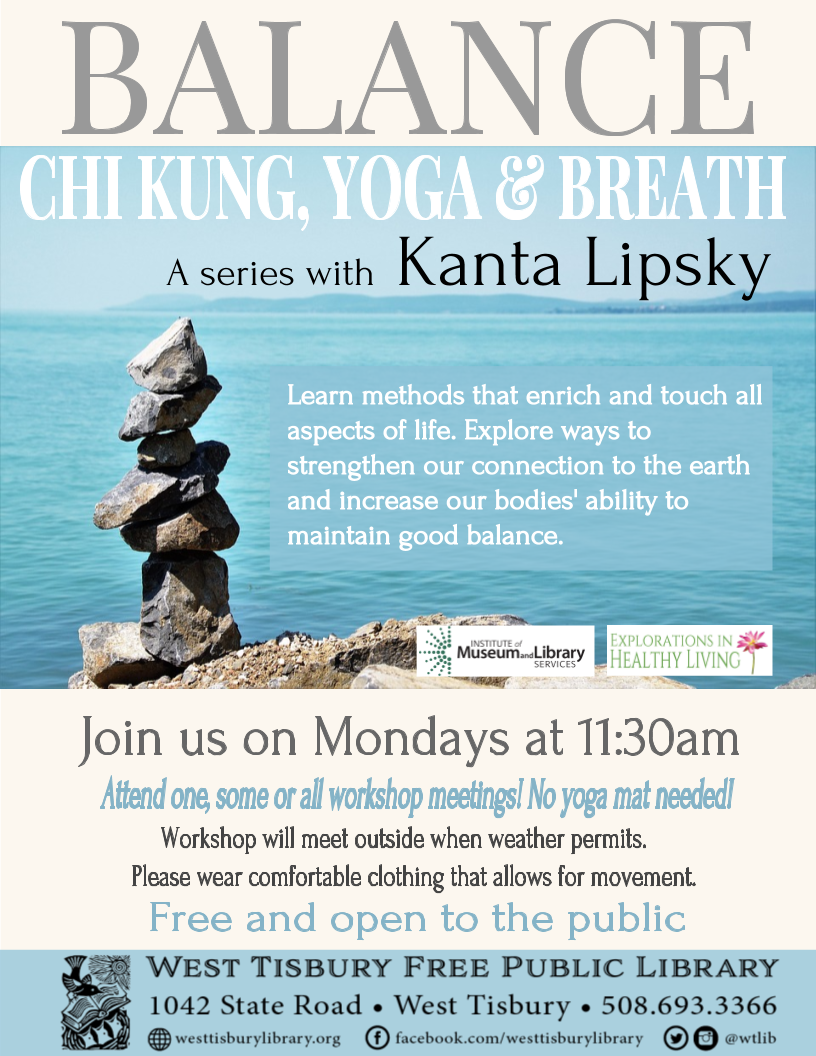 AT HOWES HOUSE THIS WEEK!
Balance with Chi Kung, Yoga and Breath with Kanta Lipsky
Join us on Mondays at 11:30 for a series of workshops practicing Balance through Chi Kung, Yoga and Breath. These methods can enrich and touch all aspects of life. We will explore ways to strengthen our connection to the earth and increase our bodies' ability to maintain good balance.
No signup required and all are welcome to attend one, some, or all of these workshops. Free and open to the public.
Kanta Lipsky is as a massage therapist and yoga teacher. She is also a painter, dancer, singer, and playwright who has been exploring alternative forms of healing and well being for many years.