A Reading with Jennifer Tseng
When:
August 23, 2016 @ 5:00 pm – 6:00 pm
2016-08-23T17:00:00-04:00
2016-08-23T18:00:00-04:00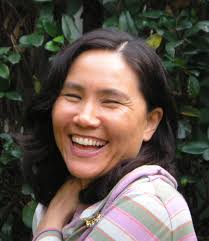 Join us for a festive evening of poetry with former West Tisbury Librarian Jennifer Tseng! Tuesday, August 23th at 5:00, the West Tisbury Library hosts "A Reading with Jennifer Tseng." Jennifer will read from her latest work and will be joined by West Tisbury Poet Laureate, Emma Young. Refreshments will be served. This event is free and open to the public.
Poet and fiction writer Jennifer Tseng was born in Indiana and raised in California by a Chinese immigrant engineer and a first generation German American microbiologist. Her first book The Man With My Face (AAWW 2005) won the 2005 Asian American Writers' Workshop's National Poetry Manuscript Competition and a 2006 PEN American Center Open Book Award. Her book Red Flower, White Flower (Marick Press 2013), winner of the Marick Press Poetry Prize, features Chinese translations by Mengying Han and Aaron Crippen, and her debut novel Mayumi and the Sea of Happiness, published in 2015 by Europa Editions, was a finalist for the 2016 PEN/Robert W. Bingham Prize for Debut Fiction.
Emma Young is a designer, printmaker, and poet who works primarily in typeset letterpress. Her writing is mainly self ­published in handmade forms. She is a born and raised Islander and farmer, and continues to live and work in West Tisbury.