Digital Universe
Introducing KANOPY for West Tisbury patrons! Kanopy is an on-demand video service that provides library patrons access to a large collection of films. Many documentaries, foreign films, independent films, The Great Courses, PBS shows, and more! Click here to get started with Kanopy.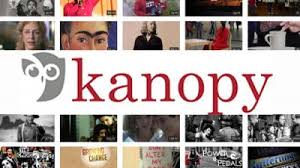 | | |
| --- | --- |
| | Search for a book, renew or check your account at Clams |
| | CLAMS Overdrive collection eBooks and AudiobooksScroll to the bottom of this page for brochures on how to get started with OverDrive. |
| | Libby – NEW OverDrive App. Libby is designed to make borrowing and enjoying eBooks and audiobooks from your public library easier than ever. Try it out on your smartphone or tablet. |
| | Hoopla digital for eBooks, audiobooks, music and movies/tv!Click here for instructions for how to set up your hoopla account.For West Tisbury card holders. 10 borrows per calendar month. |
| | axis360 Ebooks and AudiobooksClick here for instructions for getting started with axis360 |
| | Kanopy on-demand streaming video service for West Tisbury patronsFor West Tisbury card holders. 10 borrows per calendar month. |
| | Commonwealth eBook Collection |
| | NoveList Plus Reading recommedations |
| | Consumer Reports login with your library card |
| | Gale Resources online databases |
| | Commonwealth Catalog Massachusetts online library database |
| | Boston Public LibrarySign up for an online account to access BPL site – more ebooks! |
| | The New York Times |
| | Massachusetts Libraries ebook links, research articles, digital collections and more |
| | The FREE CLAMS app is available for many devices including: iPhone, iPad and iTouch,Android Phone, Android Tablet and other Android devices,BlackBerry Phone, BlackBerry Tablet and Windows Phone. |
| | |
Get Started with Overdrive
CLAMS Digital Catalog, powered by Overdrive, provides access to a large collection of eBooks (read on device) and eAudioBooks (listen on device).
You can use Overdrive on nearly any device. You will need your library card number and PIN. Forgot your PIN? Reset it here. You can find instructions below or visit help.overdrive.com for more information.
Android Devices (Samsung, Kindle Fire, Nook Tablets)
Apple Devices (iPhone, iPad, iPod)
Kindles (Black & White Kindle, Paperwhite Kindle)