Cool Nights, Warm Kitchen


Cool night, a warm kitchen with a casserole or an apple crisp baking in the oven, and a good book – that's autumn. And you can find almost all of those things at the West Tisbury Library this fall.
Autumn is my favorite season; it might have something to do with the apple crisp and the chance put on those big, baggy sweaters.
Last week I decided to search our library's extensive cookbook collection during my lunch break, looking for recipes for the types of meals I remember as a kid growing up in the Midwest. This will probably come as no surprise, but I found nary a cookbook with lard-based recipes, or one that told me how to make those fried hamburgers on glazed-donut buns. Not one. My dreams of finding comfort food recipes the way I remembered them were dashed.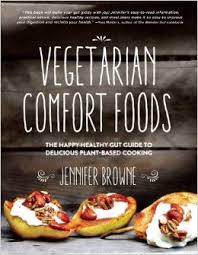 I did find tempting recipes that weren't chock-full of triglycerides but still sounded tasty. I found Squashed Puttanesca, Thai Curry with full-fat coconut milk, and my personal favorite: Mazin' Mashed Potatoes, featuring fresh rosemary, green onion, white onion, and just a tad of white cheddar. Who says vegetarian cooking lacks panache?
I was well on my way to preparing some healthy but tasty fall comfort food. Now all I needed was a good book. Where to start? I'm more of a downstairs reader, so I made my way to the fiction stacks that line the walls of the usually quiet lower level of our library.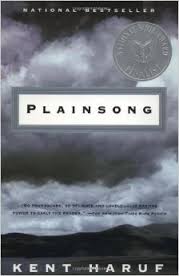 Unfortunately, I'm also one of those readers who rarely remembers the title of the books people recommend, admittedly not a great attribute for a circulation assistant. But I remembered somewhere in my past, someone suggested I read "Plainsong" by Kent Haruf. I was in luck; the book was right where it was supposed to be. At least two other people who work here noticed the book I brought upstairs, and immediately applauded my choice – a good sign.
I looked forward to starting that book for the rest of the day.
After work, I downed some takeout the likes of which you'll never find in our library's cookbooks. Then I opened wide all the windows in my bedroom, so that I could get the full autumn effect. I hunkered down under the blankets and opened up "Plainsong." I didn't put it down until 1 am, when I finished it. I loved the simple style of writing, the story of a group of mostly unrelated people making themselves into a family, and the honest humanity of it.
Now I'm doing what I always do, reading every single thing I can find written by an author I like. This time, though, I'm going to savor the books just like a warm piece of apple crisp.
-Connie Berry is a Circulation Assistant at the West Tisbury Library and writes for the MV Times.
Click Here to request Vegetarian Comfort Foods and Here to request Plainsong.